You're a what?
Post
Posted:
Thu Aug 20, 2015 12:41 pm
I can't draw worth crap but I wanted to make this little 4-koma gag. The translation's below though if you don't speak Japanese the joke still won't make a lot of sense.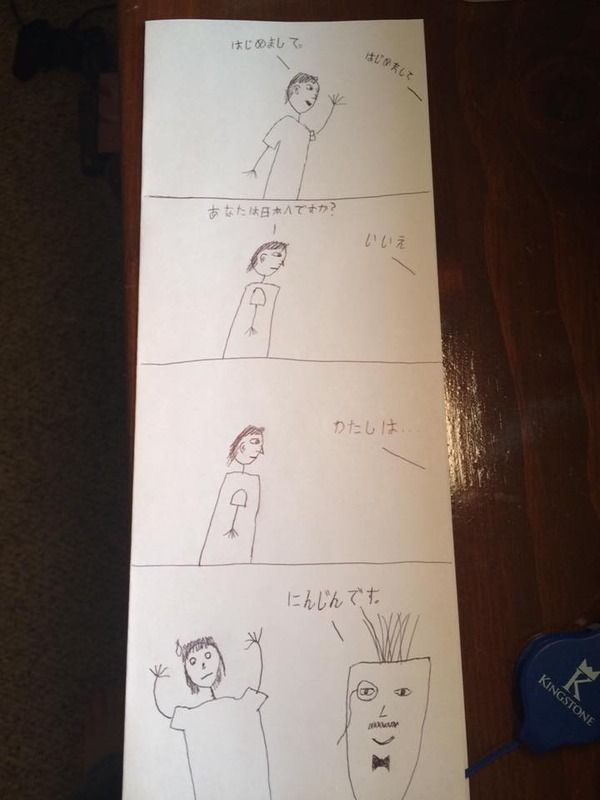 Translation: Nice to meet you.
Nice to meet you.
Are you Japanese?
No.
I'm...
a carrot.