Mr. Hat'n'Clogs (post: 1398784) wrote:Forgive me, but who is Horada again?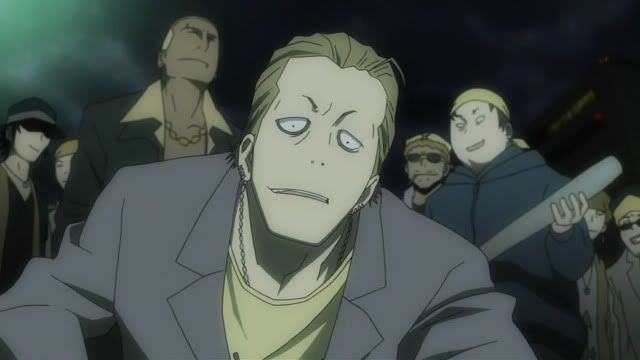 Mr. Hat'n'Clogs (post: 1398784) wrote:On the side of the Yellow Scarves, we see an issue. A large group of the gang is no longer loyal to Kida, to the point of ignoring his orders. Just the people who attacked Takeguchi alone represent that much, and its obvious these people also just like violence, and authority, like when they attacked Shingen. They want control, after having had it then losing it following the loss of Kida, and now that Kida is back, he

doesn't

want to fight the Dollars for control. Neither gang trusts the other, really, and neither leader has much authority. I'm pretty sure both Kida and Mikado know this, which is why neither have really acted on it.
This
guy.
And I stress -
I stress
- that the window for this is already closed. This is the sort of thing that could have wrapped things up in episode 18, but episode 20 we're dealing with a different problem. My post was in regret more than anything.
ich1990 (post: 1398785) wrote:While that would be a clever way to solve the current dilemma, it doesn't really solve the problem. The whole reason this gang war started in the first place was from a lack of communication.
Except that how does opening channels of negotiation NOT lead to further communication between them? The whole reason this is even complicated in the first place is because everyone values their anonymity - something my solution would have settled without compromising.