What is this?
A while back, myself, FishandChips, goldenspines, and Jaden formed an RP group off of CAA. We recently began a new campaign using the system known as Microlite20 and, after the initial session, we decided to share it all with you. Thanks to the magic that is roll20 and Twitch.TV. This will make it possible for us to do this in real time every Sunday evening.
Who is involved?
Myself, FishandChips, Jingo Jaden, goldenspines and Nate.
Can I join?
No. Its not that we don't like you and all. Its just we don't want to add anyone to this RP at this time.
Then why should we watch it?
Because any RP where Jaden, Fish, Nate, and goldenspines are controlling characters in is guaranteed to be entertaining. Don't believe me? Just look at these characters
The Characters
AGRIPPA
-Jingo Jaden [Chaotic Neutral]
A warrior from the North, Agrippa lives for two things: Blood and tribute. More a force of nature than a man, he does as he wishes, and isn't afraid to get his hands dirty.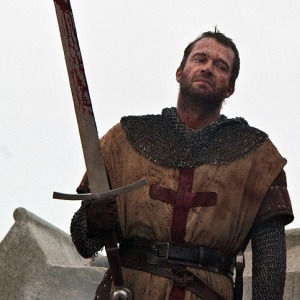 SAMARKAND
-Fish and Chips [True Neutral]
The party face, bard, and diplomat. Shrewd and amicable, despite apperances, he is an invaluable asset whenever words are needed, but more of a liability when swords are drawn.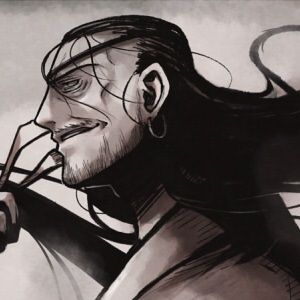 RALPH R. RALPH III
-Goldenspines [Chaotic Good]
A gnome mage who forgoes conventional weaponry for a shovel. He is unnervingly cheery all of the time even when the situation he is in is dire.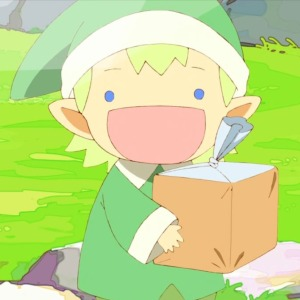 DAVID HEAVENGUARD
-Nate [Neutral Good]
A dwarven cleric from a long line of clerics. In his chest beats the heart of a warrior, but his hands have been tied by the duty of his lineage. Nevertheless, a compassionate man, if easily irritable.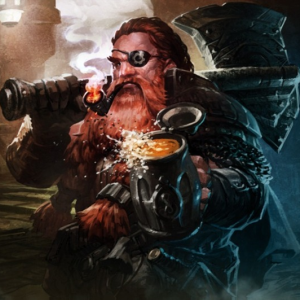 Still haven't been sold on watching us yet? Here is a write up of our first session that is serving as a prequel to the rest of this campaign. Note that this did not include Nate or goldenspines who are sure to add to the insanity (or help manage it).
The Kobold King
The story starts with a Bard named Samarkand (Fish) and a Fighter named Agrippa (Jaden) heading on separate roads towards the town of Heisenberg. They both come across a caravan that has been attacked and talk to one of the survivors who is a merchant who transports goods. He says that his son has been carried off by monsters as well as most of his goods towards the south. Agrippa tries to convince him to pay them for their services and rolls terribly resulting in the man being very upset with him. Agrippa storms off after telling him to kill himself. Samarkand agrees to help him and the man mentions (loud enough for Agrippa to hear) that he's heard rumors that these monsters have quite a bit of wealth stored up. Agrippa returns quickly and agrees to help out in the hopes of acquiring more wealth.
They approach a place with some bushes and, in one of them, they see some movement. Agrippa moves around some of the bushes and spots a Kobold patrolling. He decides to sneak up on it but fails miserably and falls on his face. The Kobold spots him, sounds the alarm and two other Kobolds appear. One of the Kobolds, goes up to and attacks Agrippa but is unable to get past his armor. Agrippa stands back up and then partially impales it with a longspear covered in oil, almost killing it and lodging it into its shoulder. Another Kobold moves up and tries to hit him with a sling but has less success then the Kobold with the spear. Samarkand then sneaks up and tries to stab the sling wielding Kobold but misses. He then tries to break a flask of acid over the kobold's head but his weak wrists result only in giving the Kobold a big lump on his head. The third Kobold runs and gets away. Agrippa finishes off the Kobold he was fighting, impales it fully, and lights it on fire. Samarkand backs off and hides after the Sling wielding Kobold hit him with a spear. That Kobold tries to run but Samarkand plays a song that charms him and prevents him from escaping. They interrogate him and find out that the camp is further to the south. They also find out that depending on what is going on their their could be anywhere from 8-20 Kobolds in the area. Samarkand tries to get Agrippa to kill off the Kobold by dropping a notebook and signaling for Agrippa to take its head off. However, Agrippa is a bit to stupid to pick up on subtle hints like that and instead opts to plunge his sword into its tail and grab it by the throat. Agrippa then asks about the wealth that the Kobolds has before putting the Kobold's eyes out and then ripping its head off.
When they approached the Kobold camp they saw the Kobold that ran away reporting to the Kobold King and 4 other Kobolds. Samarkand decided to dress in Agrippa's clothing, cut his hair and try to reason with the Kobold King. He approached the Kobold King and began to tell the the truth about what Agrippa had just done and that he was coming here to do the same to the Kobold King and his followers. Samarkand then asked about the kid and agreed with the Kobold King to possibly trade info on Agrippa for the kid. The Kobold King signaled for him to come back with him into the cave where the child is stored but then turns on him and holds him at spearpoint for the information which Samarkand "gives." The Kobold King sends 3 Kobolds away to take care of this. Samarkand mentions he has a partner, who is secretly Agrippa, and says he can hold him hostage to. He then gives a signal for Agrippa to come out and Agrippa decides to make quite the entrance.
Agrippa pours lantern oil onto his sword and shield and then proceeds to charge through the camp fire to light it on fire. This so shocks the Kobolds that Agrippa is able to kill the remaining two Kobolds leaving only the Kobold King left. Samarkand tried to intimidate the Kobold King and but failed miserably. The Kobold King, now no longer in a state of shock, called for his warriors, causing the 3 Kobolds to return with 2 others. Agrippa then moved, intimidated the Kobold King, and tried to grab him to take him hostage but was unable to grasp the small creature. However before he could make a move to escape, Samarkand swiftly grabbed him and shoved his dagger to his throat. At this point they ordered the Kobolds to back off and proceeded to take the kid, some of the riches the Kobold King had (there weren't as many as they thought), as well as the Kobold King back with them to town. There Agrippa turned in the Kobold King to the authorities and Samarkand returned the kid to his father. Samarkand also brokered a deal with the father to store the stuff they brought back with them and do a favor for him down the line.
So there you have it. We will be starting this Sunday at 9pm EST over at
my live stream.
We hope to see you all there.