Manga of the Month - January 2011
[SIZE="4"]Historie[/SIZE]
Story and art by Hitoshi Iwaaki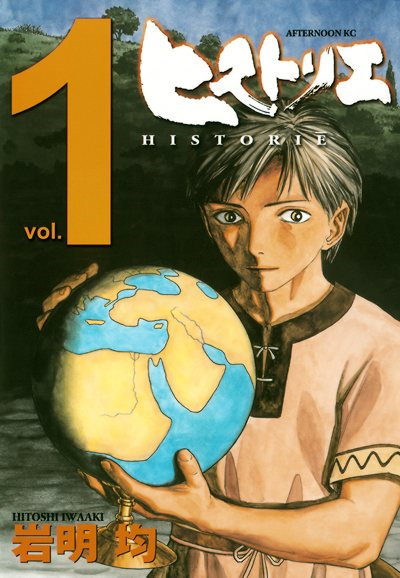 Genre:
Historical, historical biography, historical fiction, historical slice of life, historical war, historical etc.
Age:
15+
Content:
War violence, regular brand violence, off-screen torture, and modern day harsh language because nobody understands Greek insults anymore. Also, eunuchs and ancestral racism, boy oh boy.
Historie stands somewhat apart from most contemporary historical Manga. Not content to simply ignore Japan in favor of another area (The Mediterranean) on another continent (Europe), Historie also sidesteps a local well-known historical figure (Alexander...Alexander something) to focus on the lesser-known historical figure standing beside him:
Eumenes of Cardia
.
Though still in the early pages of Eumenes' life, already Historie shows signs of ambition in scope and depth. The young son of a noble family is stirred nightly by strange dreams of a beautiful woman killing soldiers; a dream that ends abruptly with the revelation of his true heritage and descent into slavery. Escaping disaster and snatching at fortune, he travels with cunning around the Mediterranean, unaware of the destiny upon his shoulders.
Historie is currently serialized at six volumes.